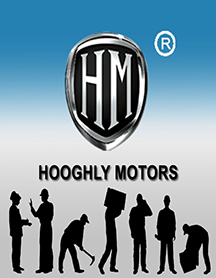 With years of experience in the Automobile Sector, were thinking of a pollution free vehicle. At that time, the only e-vehicle was present in the market is 'TOTO' – which is imported from China and they carried neither warranty nor any guarantee. As a result, the unemployed enterprising youth of our country was deceive to buying this unscientific vehicle and incurred a massive loss.
In this perspective we took initiative to manufacturing our own e-vehicle with pure Indian technology and our expertise. We established nearly 1Lac Sq.ft. Fully Automated covered Factory at the side of NH2 in District Hooghly, West Bengal. We got approval from ICAT and CIRT, Authorised agency of Govt. of India (NATRIP) and our creation e-rickshaw "BUTTERFLY" was introduced to the market. We provide warranty on the vehicle as well as spare parts. This e-vehicle grabs the market within few days. This is proved the best short distance e-vehicle in last 5 years and the growth have been phenomenal.
Today, it successfully runs with a capacity to make nearly 15000 vehicles per year. We have not only large number of dealers through out India but also huge number of satisfied consumers under our Brand.
We took initiative to make some experimental venture in this field, like e-bike, e-car and e-ambulance in near future.
We provide best quality service to our all customers and want to make a pollution free world.
Sekh Nashiruddin
Director